Aging in place is the desire to live in one's own home and community as one ages. This can be a rewarding experience, but it can also come with financial challenges for aging in place. The cost of living can increase as you age, and you may need to make changes to your home to make it more accessible. In addition, you may need to pay for long-term care if you become unable to care for yourself.
That's why it's important to start planning for the financial costs of aging as early as possible. Here are a few tips:
Start saving early. The earlier you start saving, the more time your money has to grow. Even if you can only save a small amount each month, it will add up over time.
Invest your money wisely. There are a variety of investments available, so you can choose one that fits your risk tolerance and time horizon. Be sure to do your research and talk to a financial advisor to get help choosing the right investments for you.
Consider long-term care insurance. Long-term care insurance can help pay for the cost of long-term care, such as nursing home care or home health care. This can be a significant expense, so it's important to factor it into your financial planning.
Get a reverse mortgage. A reverse mortgage is a loan that allows you to borrow money against the equity in your home. This can be a good option if you need cash to cover unexpected expenses or to supplement your income.
Look for government assistance programs. There are a number of government programs that can help you pay for the cost of aging in place. Some of these programs are means-tested, so you may need to qualify based on your income and assets.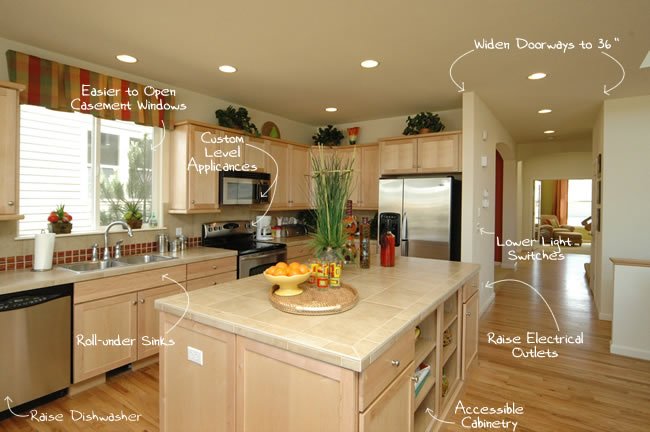 By following these tips, you can help ensure that you have the financial resources you need to age in place comfortably and safely.
Here are some additional tips for financial planning for aging in place:
Get a financial assessment. A financial assessment can help you identify your current financial situation and determine your future financial needs. This can be a valuable tool for making informed decisions about your finances as you age.
Create a budget. A budget can help you track your income and expenses and make sure you're not spending more than you can afford.
Pay down debt. The less debt you have, the more financial resources you'll have available to you in retirement.
Consider your health insurance needs. As you age, you may need to purchase additional health insurance coverage.
Make a plan for long-term care. Long-term care can be expensive, so it's important to make a plan for how you'll pay for it. There are a variety of options available, such as long-term care insurance, Medicaid, and private pay.
Get legal and financial documents in order. This includes your will, power of attorney, and living will. These documents will help ensure that your wishes are carried out if you become incapacitated.
By taking these steps, you can help ensure that you have a secure retirement and that your financial planning for aging in place is complete. Give us a call or email us HERE to learn about how Specialized Builds can assist you in this process.