Welcome to Specialized Builds! We are a team of certified aging in place specialists dedicated to creating safe and accessible living spaces for people of all abilities. Our mission is to help our clients maintain their independence and age comfortably in their own homes by providing customized home modifications that fit their unique needs.
We specialize in kitchen and bathroom modifications including curbless showers, grab bar installation, the installation of elevators and ramps, and other accessibility modifications to create a comfortable and safe environment that enhances the quality of life for our clients. At Specialized Builds, we believe that every individual deserves to live in a space that is not only functional, but also aesthetically pleasing, and our team is committed to providing exceptional service and craftsmanship that exceeds our clients' expectations.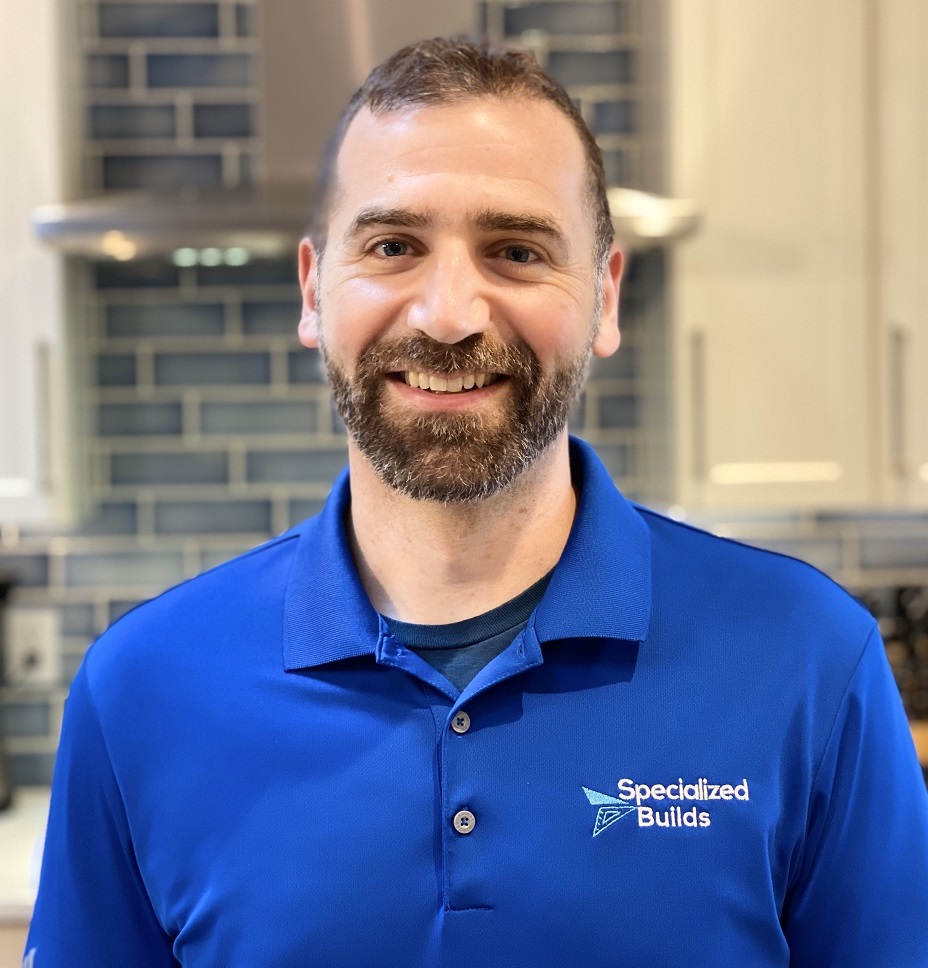 Michael Ryan is a certified aging in place specialist (CAPS) and a practicing physical therapist based in Fair Lawn, NJ. With 19 years of experience in physical therapy, Michael has co-owned a clinic with his brother, Daniel Ryan, for the past 7 years. He has always enjoyed treating patients and rehabilitating them within the clinic, but has now expanded his care outside the clinic to help clients modify and renovate their homes so they can age in place safely.

Michael's goal is to apply his expertise in aging in place, universal design, and physical therapy to ensure that his clients can prosper and thrive in their homes for years to come. He is one of the only physical therapists and aging in place specialist fully licensed and insured in Bergen County, NJ, who is able to evaluate a patient's functional limitations and disabilities and go out to their home to modify and/or renovate their home to ensure a safe and enjoyable home environment.
In his personal life, Michael lives with his wife, two daughters, and enjoys hiking, traveling, and doing anything outdoors.
Daniel Ryan is a licensed Physical Therapist, Certified Aging-in-Place Specialist (CAPS), and Home Improvement Contractor who is passionate about helping others. He gained significant experience working with patients in the North Jersey area before opening his own practice, Specialized Physical Therapy, with his brother, Michael Ryan.
As a physical therapist, he became increasingly interested in helping clients maintain their independence and quality of life as they age, which led him to become a CAPS-certified professional.  Dan's work as a CAPS-certified physical therapist showed him how small modifications to the home could have a huge impact on a person's ability to live independently and comfortably. 
Dan is dedicated to helping his clients live safely, comfortably, and independently in their own homes for as long as possible. He resides in Hawthorne, NJ with his wife, Debbie, and their two daughters.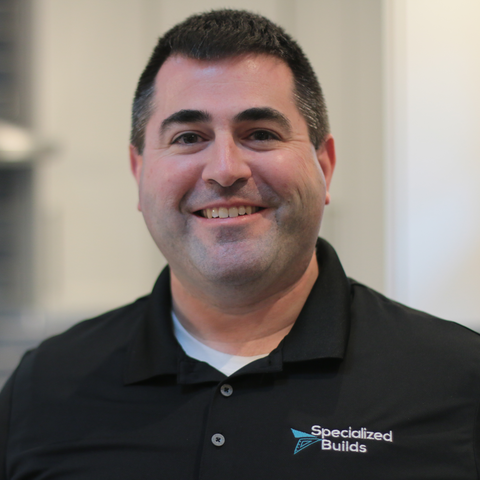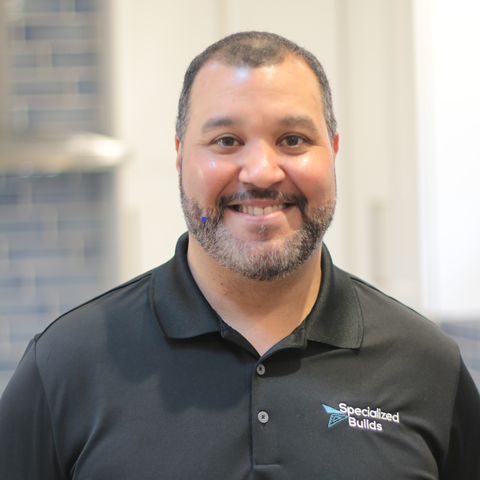 Jay McRae is a seasoned construction professional with over 20 years of experience in the industry.  Throughout his career, Jay has worked on a variety of projects, ranging from small residential renovations to large-scale commercial developments. He has managed teams of up to 20 workers and has consistently delivered projects on-time and within budget.
Jay's expertise includes construction planning and management, cost estimating, project scheduling, and quality control. He is skilled in using the latest maintenance and construction software and has a keen eye for identifying potential issues before they become problems.Some of Jay's notable achievements include leading the construction of a 2 million square foot project in Parsippany, NJ.
Age In Place Safely
Home Modifications
Utilizing Specialized Builds means you'll have access to a team with diverse backgrounds in physical therapy, aging in place, universal design knowledge, and construction management and planning. This unique combination of expertise allows us to provide personalized and comprehensive home remodeling solutions that prioritize safety, accessibility, and comfort.
Pulvinar elementum integer enim neque volutpat ac. Amet dictum sit amet justo donec enim diam vulputate ut. Egestas sed sed risus pretium quam. Viverra accumsan in nisl nisi scelerisque eu

We Develop Unique Projects
Senectus et netus et malesuada. Nunc pulvinar sapien et ligula ullamcorper malesuada proin

We Value Convenience and Functionality
Magnis dis parturient montes nascetur ridiculus mus mauris vitae ultricies

Experience Allows Us 
to Implement New Ideas
Viverra nibh cras pulvinar mattis nunc sed blandit libero volutpat. Enim diam vulputate ut pharetra

We Offer Innovative Technologies
Consectetur adipiscing elit pellentesque habitant. Arcu felis bibendum ut tristique

We Focus on Long-term Relationships
Purus in massa tempor nec feugiat. Euismod lacinia at quis risus sed vulputate odio

We Value Convenience and Functionality
Magnis dis parturient montes nascetur ridiculus mus mauris vitae ultricies

We Focus on Long-term Relationships
Purus in massa tempor nec feugiat. Euismod lacinia at quis risus sed vulputate odio